Everything about Cottelli at ORION
Discover the Cottelli bestsellers
Fancy lingerie, seductive outfits, exciting fashion: Cottelli sets the focus on a woman's femininity. The wide product range goes from playful suspender sets and maid outfits to wild wetlook dresses and domina sets. The outfits from Cottelli turn every woman into a seductress.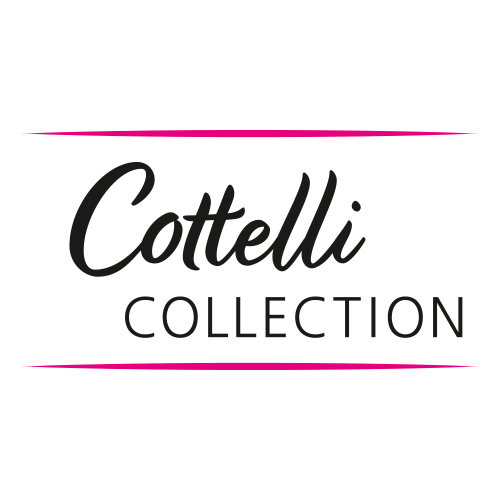 Discover the top sellers from Cottelli LINGERIE
Delicate lingerie with playful details and sexy cuts can be found at Cottelli LINGERIE. Soft fabrics flatter your curves and give you sensual self-confidence. With lingerie from Cottelli LINGERIE you are always dressed sexy – as a secret under your everyday clothes or as a seductive outfit.
Discover the top sellers from Cottelli LEGWEAR
Whether under everyday clothing or as the centrepiece of your erotic outfit: Cottelli LEGWEAR stockings and tights make your legs irresistibly beautiful. Thanks to their outstanding quality, the stockings from Cottelli LEGWEAR will stay with you for a particularly long time and show off your legs perfectly time and time again.
Discover the top sellers from Cottelli BONDAGE
Cottelli BONDAGE knows how to inspire with its kinky lingerie. Classic lingerie such as corsets and suspender sets are combined with restraints, chains and straps to create the perfect basis for erotic fun between dom and sub. The delicate workmanship and sophisticated design of Cottelli's bondage lingerie are particularly impressive.
Discover the top sellers from Cottelli ACCESSOIRES
No outfit is perfect without the right accessories - and even in the world of eroticism, one or two accessories make the experience complete. The products from Cottelli ACCESSOIRES, from erotic wet-look gloves and blonde wigs to silicone breasts for insertion, complete many an erotic fantasy and impress with their exceptional quality.
Discover the top sellers from Cottelli COSTUMES
Whether maid, nurse or policewoman: the costumes from Cottelli COSTUMES make dreams come true – for both men and women. After all, what woman hasn't wanted to slip into such a hot role? And what man wouldn't want to be part of such a role-playing game? With the hot outfits from the Cottelli COSTUMES, your dreams will become reality!
Discover the top sellers from Cottelli HIGH HEELS
The right high heels make every woman absolutely irresistible. With Cottelli HIGH HEELS, you'll be the centre of attention at every party, but you can also use them to light things up in the bedroom. The high-quality Cottelli HIGH HEELS show off your legs and buttocks in a spectacular manner and turn you into an absolute seductress.
Discover the top sellers from Cottelli PARTY
The Cottelli PARTY brand stands for hot (party) nights and exciting looks. The tight-fitting bodysuits, mini dresses and jumpsuits from Cottelli PARTY will turn heads the next time you're out at the club. Alternatively, the hot pieces can also turn your bedroom at home into an erotic party for the senses.
Discover the top sellers from Cottelli CURVES
The hot lingerie in the Cottelli CURVES range emphasises feminine curves in an unbeatable way. Whether a suspender set, corset, lace bra or catsuit: little problem areas are concealed and the important parts are emphasised. With the high-quality lingerie in the Cottelli CURVES range, you will become an irresistible seductress.
Subject to changes and errors. Deliveries only while stocks last. Only online.