Erotic Advent Calendar
The perfect couples' gift for the Advent period
The ORION Advent calendar – more than 24 doors
With the ORION classic, apart from the sweet scent of biscuits, there is also a lot of eroticism in the air. When the nights get longer and the weather gets cold and wet, there is nothing better than experiencing some sensual moments with your partner in the bedroom. And since the greatest joy is in the anticipation, the ORION Advent Calendar will spice up your Christmas time with exciting sex toys, erotic lingerie and drug store products. The popular XXL-sized calendar has another highlight: a sensual gift that awaits you behind the back door on the 25th.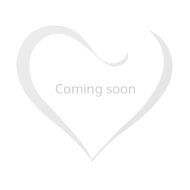 Sold out
180€ worth of content
XXL Calendar with back door
- 24 surprises + back door
- Toys & joke items
- Sexy lingerie
- Condoms & lubricant
- Sexy surprises for her & him
- Daily eroticism
- Size: 68 x 44 cm
Luxurious pre-Christmas period – Christmas glamour and sensuality in the bedroom
The luxurios Advent Calendar from ORION comes with an elegant, glamorous and stylish design. The 24 extremely beautiful boxes really know to impress - not just from the front, but also from the back. And with each day, the stylish calendar gets even hotter. If you turn around the boxes, they gradually form an erotic image that will definitely heat up your love life on Christmas Eve. The pre-Christmas period gets spiced up by the high-quality contents, such as sex toys from well-known labels, lingerie and appealing drug store products. The included booklet offers a variety of inspirations to even further increase your pleasure on the 24 erotic evenings.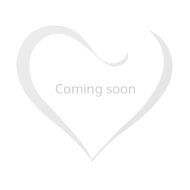 Sold out
Goods worth over 200 euros
Luxury Advent Calendar
- 24 boxes
- Toys and joke items from well-known labels
- Erotic lingerie
- Condoms and lubricants from well-known labels
- Booklet with info about the surprises, tips & inspiration
- The boxes can be turned around and then put back in the calendar so that an erotic picture appears!
- With a stand at the back so that it can be stood up
- Size: 48 x 42.5 x 9 cm
Let the ORION fetish Advent calendar captivate you
You like it a bit harder sometimes and roam about the BDSM area from time to time? Then let yourself be captivated by our ORION Fetish Advent Calendar! There are 24 bittersweet surprises hidden behind each door of the Fetish Advent Calendar. Sometimes they are a bit more kinky and sometimes they are rather soft – this gives beginners and experts alike the opportunity to spend the gloomy month of December feeling like Mr. and Mrs. Grey!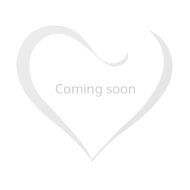 Sold out
Goods worth over 230 euros
Fetish Advent Calendar
- 24 bittersweet surprises
- For beginners and experts
- Contains best selling fetish toys
- Restraints
- Lingerie
- XXL size: 68 x 44 x 5 cm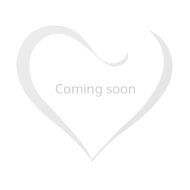 Sold out
Fifty Shades of Grey advent calendar
- 24 high-quality toys from the Fifty Shades of Grey Pleasure Collection
- 6 surprises for HER, 6 for HIM and 6 for couples
- 6 selected bondage items
- contains 3 new products
- for young lovers and longtime couples
- 42 x 27 x 12 cm
Sweeten the Advent Period with the ORION Advent Calendar
Experience a sensual pre-Christmas period with the ORION Advent calendars. The festival of love arouses sexual desire. Less stress and a cosy atmosphere – it's no wonder that men and women like to enjoy some romantic time with their partner during the pre-Christmas period. ORION will sweeten your Advent time with a wide selection of erotic Advent calendars. You want to be surprised on 25 days, experience a glamorous Christmas time, let yourselves be surprised by captivating fetish toys or check out Nicolette's secret favourites? Whatever you wish for, the ORION Santa has the perfect gift for everyone. The ORION Advent calendars are suited for anyone who loves surprises, variation and likes to try new things.
Erotic Surprises in the Advent Calendars from ORION
Every year again ORION presents fascinating Advent calendars in erotic designs at the virtual Christmas market. The selection couldn't be any diverse – there is the ORION classic in XXL format with 25 doors, a luxury Advent calendar for that extra Christmas glamour in the bedroom, a fetish calendar for BDSM lovers and Nicolette's special edition: with the ORION Advent calendars the pre-Christmas period becomes more sensual than ever! Get a calender together or surprise your partner with this hot pre-Christmas present. Both of you can enjoy the calendars' contents and you can discover new facets of your love life – day after day, door by door.
Subject to changes and errors. Deliveries only while stocks last. Only online.